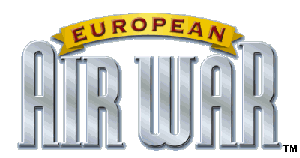 "Sighted Main Body"
The Battles at Midway Island 3rd-6th June 1942
Wudpecker's Alternative Environments
"The sea has many moods, as I watch it often off the California Coast. The tropics especially display the most remarkable and unbelievable variety of colors of sky, sea, and land. Midway Islands are in the upper tropics at about 28 degrees north. On the summer days in June of the battle in 1942, the skies were cloudy to partly cloudy (I trust Moggy on this) but can change quickly.
A wonderful chance to vary the appearance, depending on your own mood.
Here are two types to enlighten your play of the Battle of Midway.
Moggy and I hope these will dramatically increase your pleasure and amazement at the luminosity of Pacific waters (Try the take-off in the PBY seaplane. And at dusk in any aircraft you can see dim lights in the watch towers)."
(1) Wudpecker's "Midway Weather" Terrain Sky and Sea sets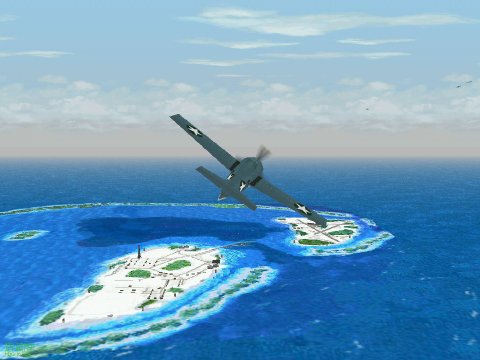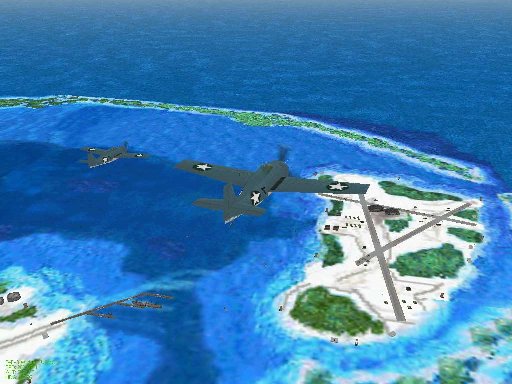 Complete sets of land, sky, and sea called "Midway Weather." With ".Bat" files to install any set with a double-click for those without the great OAW files manager (which does the same thing). They are also OAW ready, for those who have it.
The weather varies from unbearably hot and languid to unseasonably cool - or even a sudden storm for a flight over the unpredictable Pacific Ocean.
Weather-1
Clear skies - Deep Blue - Nice Morning - Some Like it Hot - Some Like it Hot Overcast - Some Like it Cold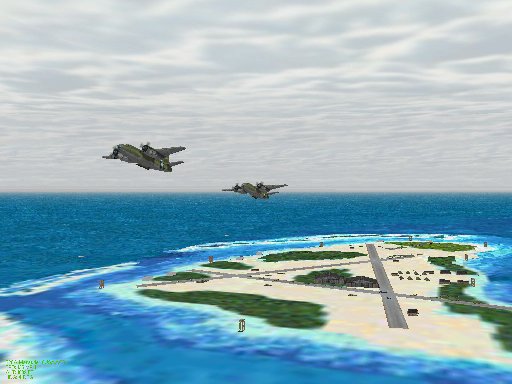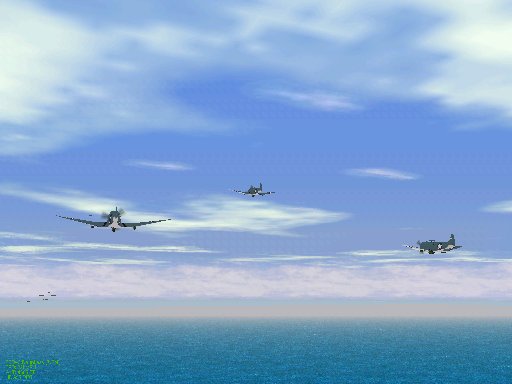 Weather-2
Moody Blues - Moody Blues2 - Some Like it Hot2 - Stormy Weather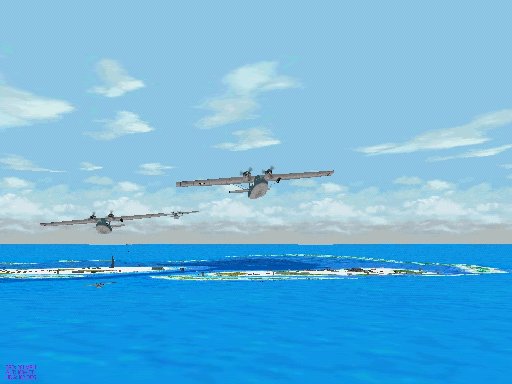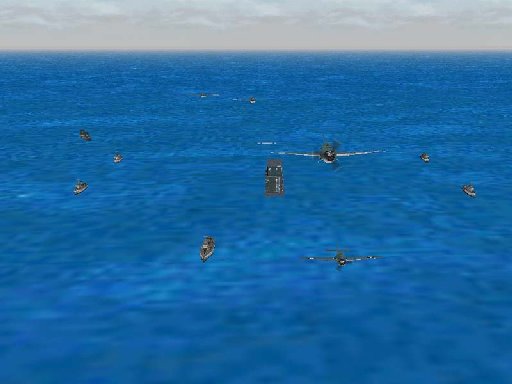 Weather-3
All the BAT files for non-OAW users are in here. Let's them do what OAW does--change files with a double-click.
(2) Wudpecker's "Time of Day" Terrain and Sky sets
The "Time of Day" set of four which change only land and sea. The choice of skies is up to you.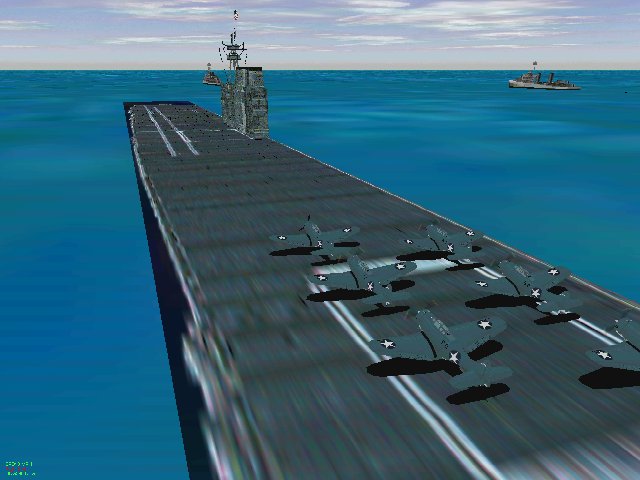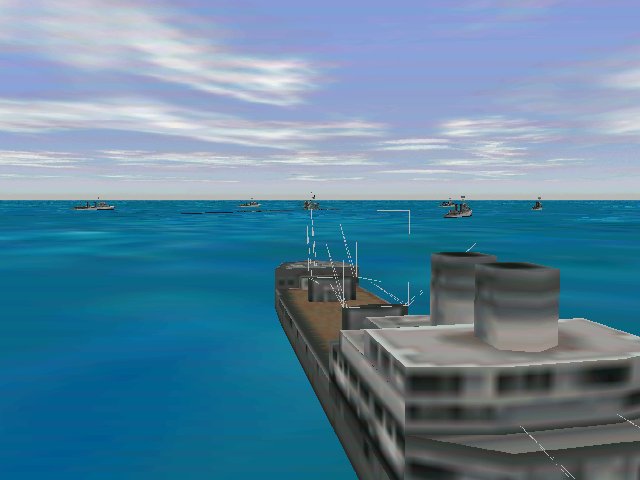 PACIFIC BLUE Is the "normal" set, for all-round use. It's the closest match to U.S. Naval aircraft color with a blue-green tinge.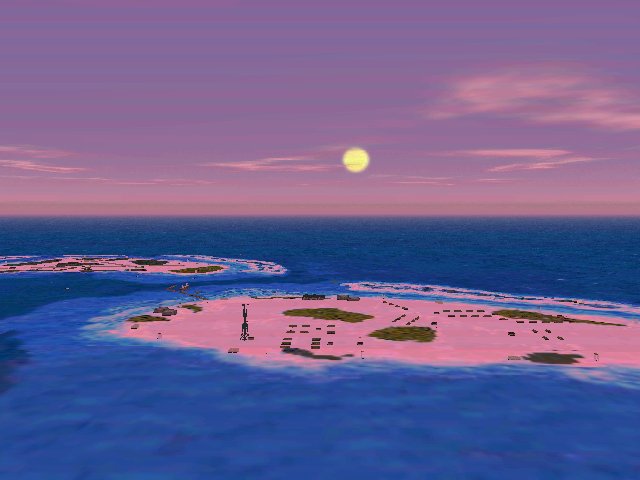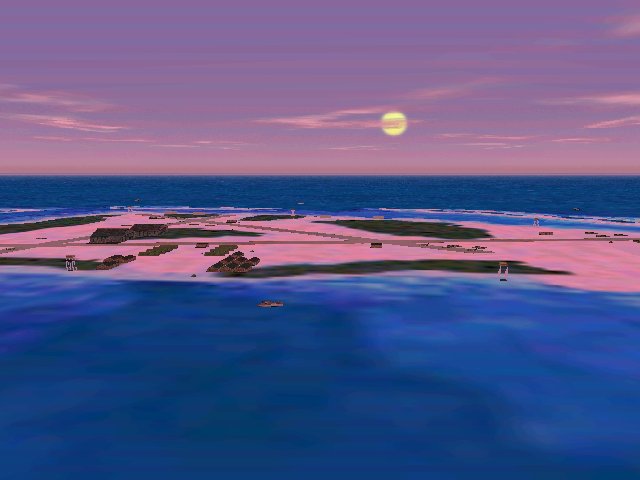 DAWN is lovely for a morning flight, and a color compromise so that land and sea still looks good later as your flight continues. Works for general use, too.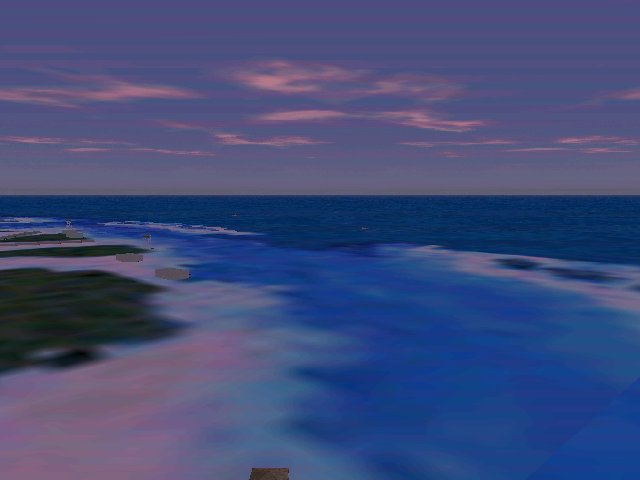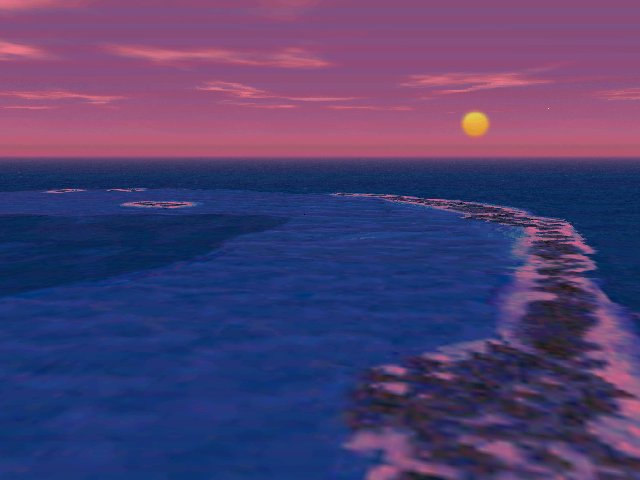 DUSKY SUNSET is designed for day's end. Okay for dawn, but never brightens.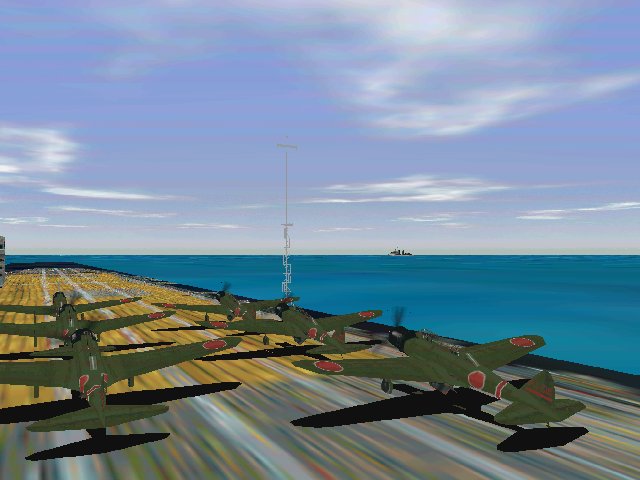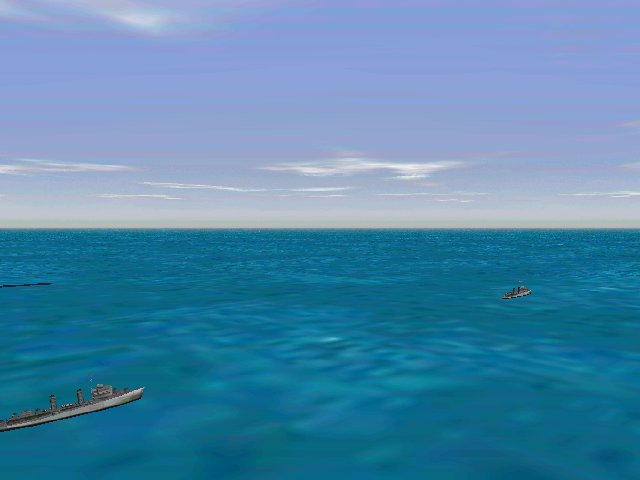 TROPICAL BRIGHT DAY is just that under intense sunshine.
Download these files and substitute them for the files in the original Midway download packs.
Download Wudpecker's Terrain Packs
Wudpecker's Alternative Menumusic
SOUND for INTRO movie and VIEW screens (such as credits)
Menumus.bgm speaks for itself. 1 min. 40 secs, 8-bit stereo. Call to "Man Your Battle Stations" sounds good with reverb! Merged main EAW theme with Moggy's earlier intro. FDR comes on in about 30 secs. Thoroughly conjoined, bit at, massaged and pampered
Menumus.bgm will drop directly into the game's music file.
DRUM1.bgm is from Ken Burn's Jazz history collection-- a light piano piece. 1 min. 15 secs. also 8-bit stereo. Soothing and not intrusive.
DRUM2.bgm from the same collection--- Louis Armstrong doing "St.Louis Blues". 1 min. 48 secs. Can't say Louis is soothing, but it's great Dixieland and definitely '40s.
A quiet relief from the strident war music. Just re-name them "Drum.bgm" when ready to use.
---
---